Books by Stephanie Dray
Daughters of the Nile
Based on the true story of Cleopatra's daughter…
After years of abuse as the emperor's captive in Rome, Cleopatra Selene has found a safe harbor. No longer the pitiful orphaned daughter of the despised Egyptian Whore, the twenty year old is now the most powerful queen in the empire, ruling over the kingdom of Mauretania—an exotic land of enchanting possibility where she intends to revive her dynasty.
With her husband, King Juba II and the magic of Isis that is her birthright, Selene brings prosperity and peace to a kingdom thirsty for both. But when Augustus Caesar jealously demands that Selene's children be given over to him to be fostered in Rome, she's drawn back into the web of imperial plots and intrigues that she vowed to leave behind.
Determined and resourceful, Selene must shield her loved ones from the emperor's wrath, all while vying with ruthless rivals like King Herod. Can she find a way to overcome the threat to her marriage, her kingdom, her family, and her faith? Or will she be the last of her line?
Publisher: Berkley Trade (December 3, 2013)
# ISBN-10: 042525836X
# ISBN-13: 978-0425258361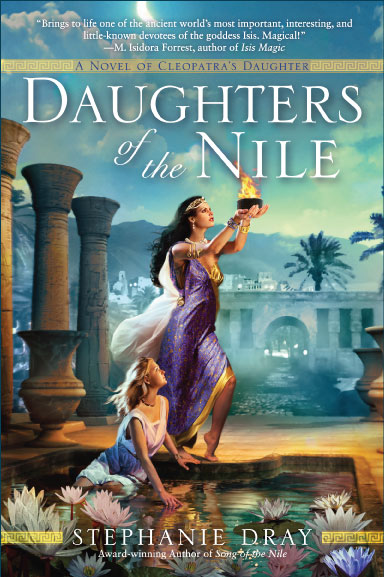 Buy Daughters of the Nile:
Song of the Nile: A Novel of Cleopatra's Daughter
Synopsis:
Sorceress. Seductress. Schemer. Cleopatra's daughter has become the emperor's most unlikely apprentice and the one woman who can destroy his empire…
Having survived her perilous childhood as a royal captive of Rome, Selene pledged her loyalty to Augustus and swore she would become his very own Cleopatra. Now the young queen faces an uncertain destiny in a foreign land.
Forced to marry a man of the emperor's choosing, Selene will not allow her new husband to rule in her name. She quickly establishes herself as a capable leader in her own right and as a religious icon. Beginning the hard work of building a new nation, she wins the love of her new subjects and makes herself vital to Rome by bringing forth bountiful harvests.
But it's the magic of Isis flowing through her veins that makes her indispensable to the emperor. Against a backdrop of imperial politics and religious persecution, Cleopatra's daughter beguiles her way to the very precipice of power. She has never forgotten her birthright, but will the price of her mother's throne be more than she's willing to pay?
Publisher: Berkley Trade (October 2011) (Trade Paperback)
# ISBN-10: 0425243044
# ISBN-13: 9780425243046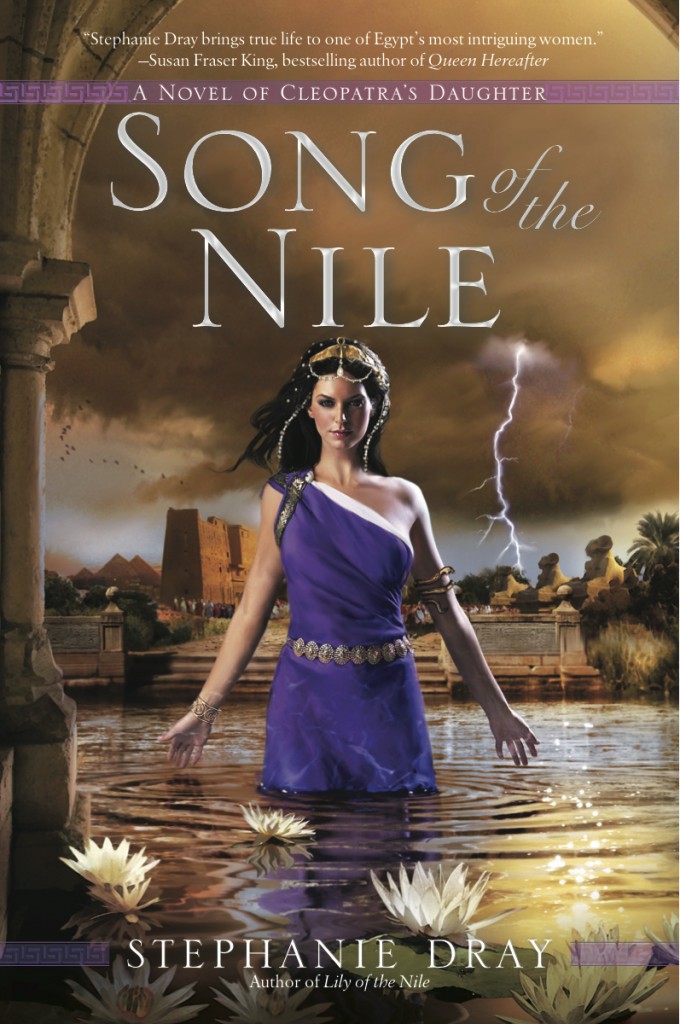 Buy Song of the Nile:
Synopsis:
With her parents dead, the daughter of Cleopatra and Mark Antony is left at the mercy of her Roman captors. Heir to one empire and prisoner of another, it falls to Princess Selene to save her brothers and reclaim what is rightfully hers…
In the aftermath of Alexandria's tragic fall, Princess Selene is taken from Egypt, the only home she's ever known. Along with her two surviving brothers, she's put on display as a war trophy in Rome. Selene's captors mock her royalty and drag her through the streets in chains, but on the brink of death, the children are spared as a favor to the emperor's sister, who takes them to live as hostages in the so-called lamentable embassy of royal orphans…
Now trapped in a Roman court of intrigue that reviles her heritage and suspects her faith, Selene can't hide the hieroglyphics that carve themselves into her flesh. Nor can she stop the emperor from using her for his own political ends. But faced with a new and ruthless Caesar who is obsessed with having a Cleopatra of his very own, Selene is determined honor her mother's lost legacy. The magic of Egypt and Isis remain within her. But can she succeed where her mother failed? And what will it cost her in a political game where the only rule is win or die?
Publisher: Berkley Trade (January 2011) (Trade Paperback, 430 pages)
# ISBN-10: 0425238555
# ISBN-13: 978-0425238554
Buy Lily of the Nile: