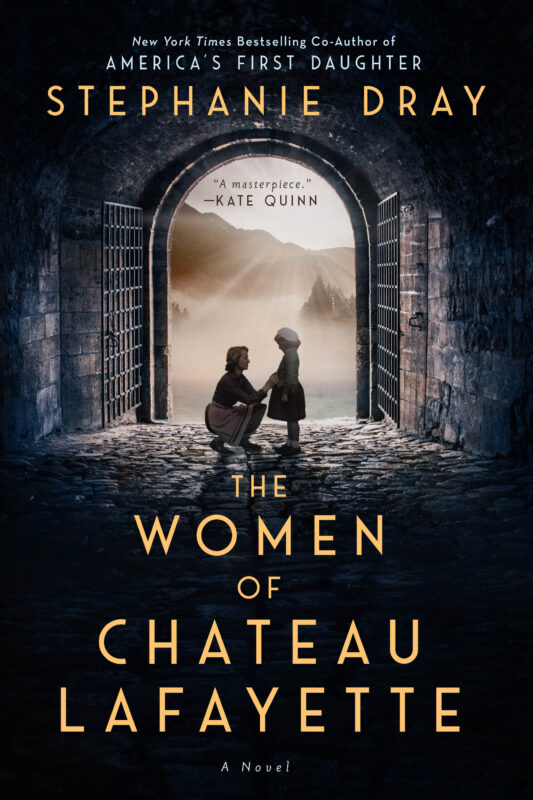 An epic saga from New York Times bestselling author Stephanie Dray based on the true story of an extraordinary castle in the heart of France and the remarkable women bound by its legacy.
Most castles are protected by men. This one by women.
A founding mother...
1774. Gently-bred noblewoman Adrienne Lafayette becomes her husband, the Marquis de Lafayette's political partner in the fight for American independence. But when their idealism sparks revolution in France and the guillotine threatens everything she holds dear, Adrienne must renounce the complicated man she loves, or risk her life for a legacy that will inspire generations to come.
A daring visionary...
1914. Glittering New York socialite Beatrice Chanler is a force of nature, daunted by nothing--not her humble beginnings, her crumbling marriage, or the outbreak of war. But after witnessing the devastation in France firsthand, Beatrice takes on the challenge of a lifetime: convincing America to fight for what's right.
A reluctant resistor...
1940. French school-teacher and aspiring artist Marthe Simone has an orphan's self-reliance and wants nothing to do with war. But as the realities of Nazi occupation transform her life in the isolated castle where she came of age, she makes a discovery that calls into question who she is, and more importantly, who she is willing to become.
Intricately woven and powerfully told, The Women of Chateau Lafayette is a sweeping novel about duty and hope, love and courage, and the strength we take from those who came before us.
More info →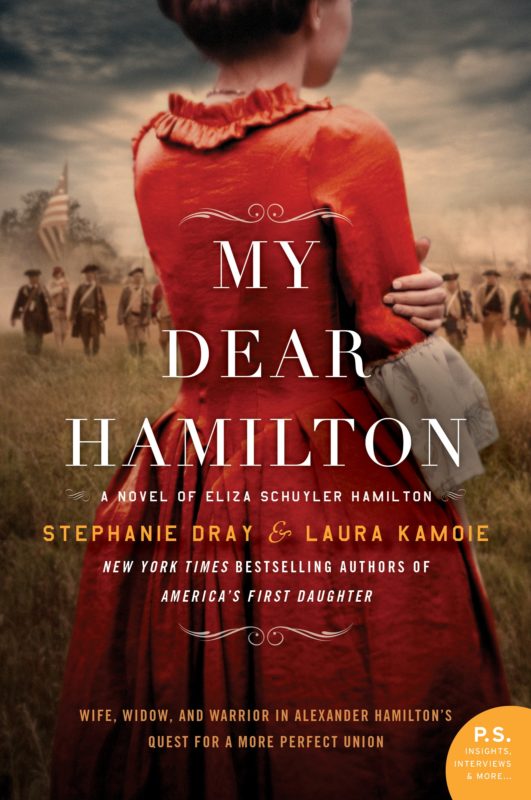 From the New York Times bestselling authors of America's First Daughter comes the epic story of Eliza Schuyler Hamilton—a revolutionary woman who, like her new nation, struggled to define herself in the wake of war, betrayal, and tragedy. Haunting, moving, and beautifully written, Dray and Kamoie used thousands of letters and original sources to tell Eliza's story as it's never been told before—not just as the wronged wife at the center of a political sex scandal—but also as a founding mother who shaped an American legacy in her own right.
A general's daughter…
Coming of age on the perilous frontier of revolutionary New York, Elizabeth Schuyler champions the fight for independence. And when she meets Alexander Hamilton, Washington's penniless but passionate aide-de-camp, she's captivated by the young officer's charisma and brilliance. They fall in love, despite Hamilton's bastard birth and the uncertainties of war.
A founding father's wife...
But the union they create—in their marriage and the new nation—is far from perfect. From glittering inaugural balls to bloody street riots, the Hamiltons are at the center of it all—including the political treachery of America's first sex scandal, which forces Eliza to struggle through heartbreak and betrayal to find forgiveness.
The last surviving light of the Revolution…
When a duel destroys Eliza's hard-won peace, the grieving widow fights her husband's enemies to preserve Alexander's legacy. But long-buried secrets threaten everything Eliza believes about her marriage and her own legacy. Questioning her tireless devotion to the man and country that have broken her heart, she's left  with one last battle—to understand the flawed man she married and imperfect union he could never have created without her…
More info →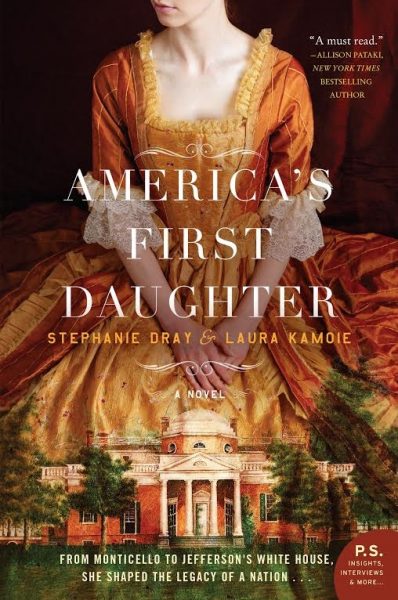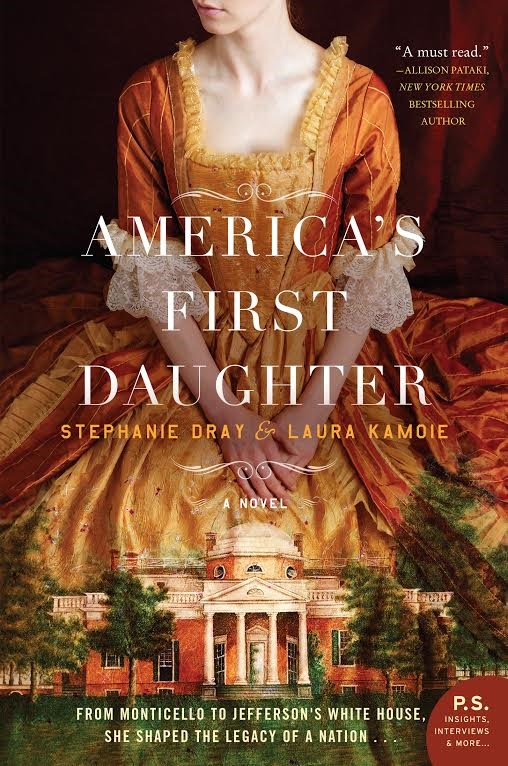 In a compelling, richly researched novel that draws from thousands of letters and original sources, bestselling authors Stephanie Dray and Laura Kamoie tell the fascinating, untold story of Thomas Jefferson's eldest daughter, Martha "Patsy" Jefferson Randolph—a woman who kept the secrets of our most enigmatic founding father and shaped an American legacy.
From her earliest days, Martha "Patsy" Jefferson knows that though her father loves his family dearly, his devotion to his country runs deeper still. As Thomas Jefferson's oldest daughter, she becomes his helpmate in the wake of her mother's death, traveling with him when he becomes American minister to France. And it is in Paris, at the glittering court and among the first tumultuous days of revolution, that she learns of her father's liaison with Sally Hemings, a slave girl her own age.
Patsy too has fallen in love—with her father's protégé, William Short, a staunch abolitionist intent on a career in Europe. Heartbroken at having to decide between being William's wife or a devoted daughter, she returns to Virginia with her father and marries a man of his choosing, raising eleven children of her own.
Yet as family secrets come to light during her father's presidency, Patsy must again decide how much she will sacrifice to protect his reputation, in the process defining not just Jefferson's political legacy, but that of the nation he founded.
More info →