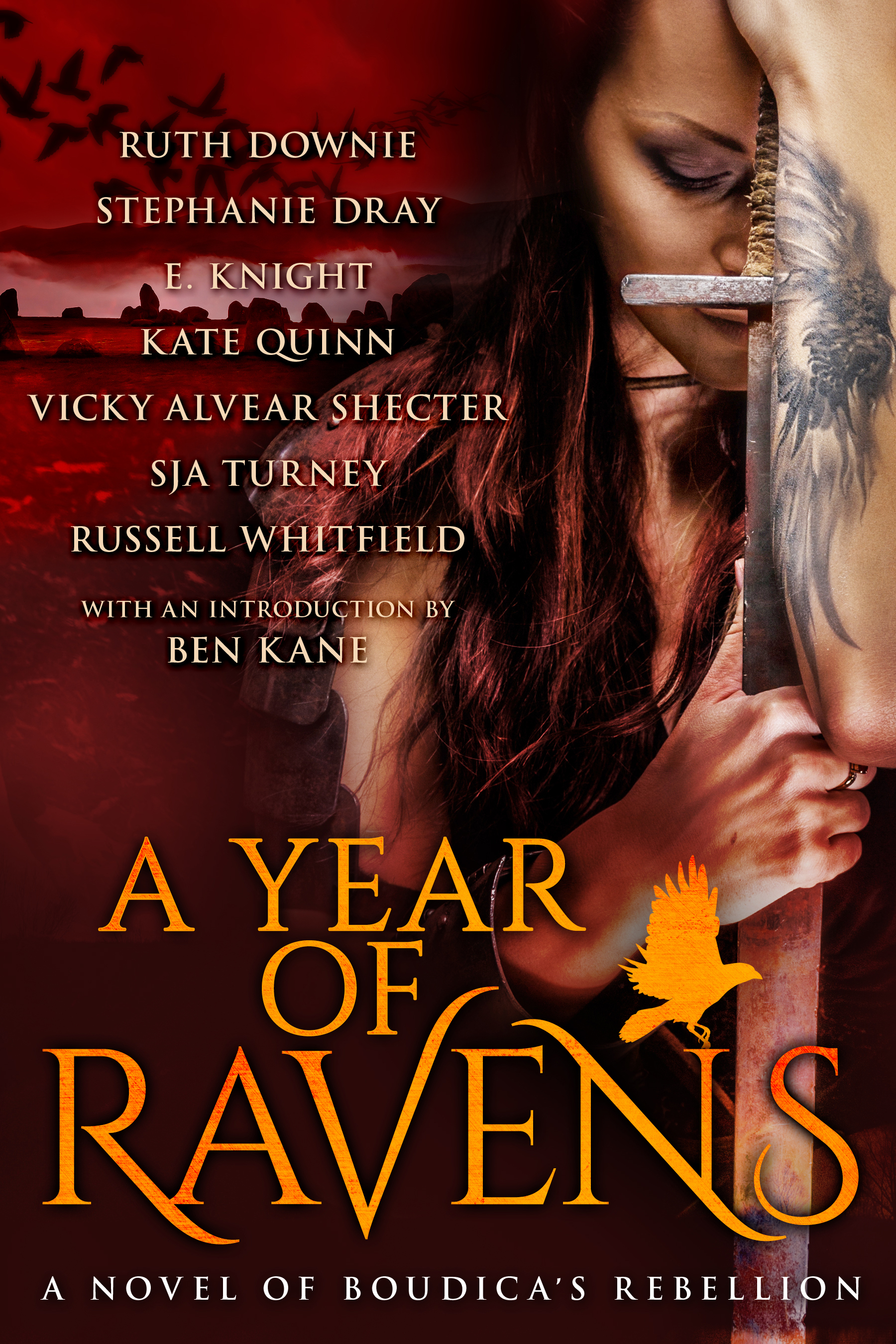 Britannia: land of mist and magic clinging to the western edge of the Roman Empire. A red-haired queen named Boudica led her people in a desperate rebellion against the might of Rome, an epic struggle destined to consume heroes and cowards, young and old, Roman and Celt . . . and these are their stories.
A calculating queen sees the sparks of revolt in a king's death.
A neglected slave girl seizes her own courage as Boudica calls for war.
An idealistic tribune finds manhood in a brutal baptism of blood and slaughter.
A conflicted warrior hovers between loyalty to tribe and loyalty to Rome.
A death-haunted Druid challenges the gods themselves to ensure victory for his people.
An old champion struggles for everlasting glory in the final battle against the legions.
A fiery princess fights to salvage the pieces of her mother's dream as the ravens circle.
A novel in seven parts, overlapping stories of warriors and peacemakers, queens and slaves, Romans and Celts who cross paths during Boudica's epic rebellion. But who will survive to see the dawn of a new Britannia, and who will fall to feed the ravens?
More info →