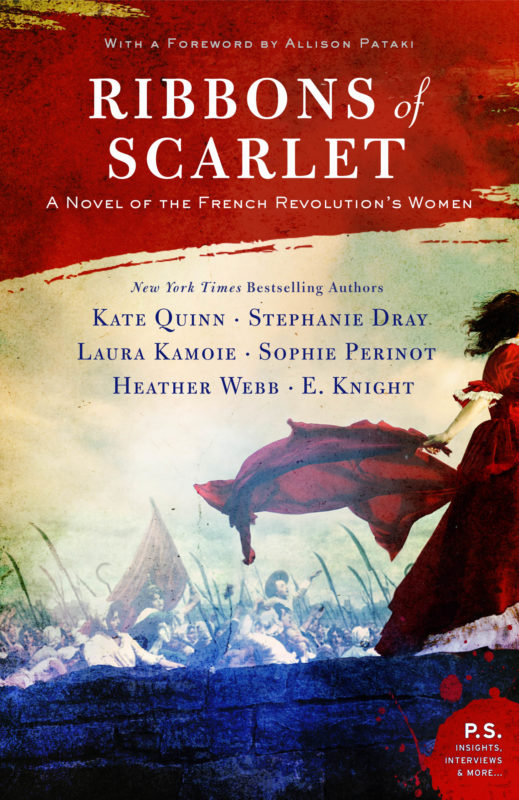 Six bestselling and award-winning authors bring to life a breathtaking epic novel illuminating the hopes, desires, and destinies of princesses and peasants, harlots and wives, fanatics and philosophers—six unforgettable women whose paths cross during one of the most tumultuous and transformative events in history: the French Revolution. 
Ribbons of Scarlet is a timely story of the power of women to start a revolution—and change the world.
In late eighteenth-century France, women do not have a place in politics. But as the tide of revolution rises, women from gilded salons to the streets of Paris decide otherwise—upending a world order that has long oppressed them.
Blue-blooded Sophie de Grouchy believes in democracy, education, and equal rights for women, and marries the only man in Paris who agrees. Emboldened to fight the injustices of King Louis XVI, Sophie aims to prove that an educated populace can govern itself--but one of her students, fruit-seller Louise Audu, is hungrier for bread and vengeance than learning. When the Bastille falls and Louise leads a women's march to Versailles, the monarchy is forced to bend, but not without a fight. The king's pious sister Princess Elisabeth takes a stand to defend her brother, spirit her family to safety, and restore the old order, even at the risk of her head.
But when fanatics use the newspapers to twist the revolution's ideals into a new tyranny, even the women who toppled the monarchy are threatened by the guillotine. Putting her faith in the pen, brilliant political wife Manon Roland tries to write a way out of France's blood-soaked Reign of Terror while pike-bearing Pauline Leon and steely Charlotte Corday embrace violence as the only way to save the nation. With justice corrupted by revenge, all the women must make impossible choices to survive--unless unlikely heroine and courtesan's daughter Emilie de Sainte-Amaranthe can sway the man who controls France's fate: the fearsome Robespierre.
More info →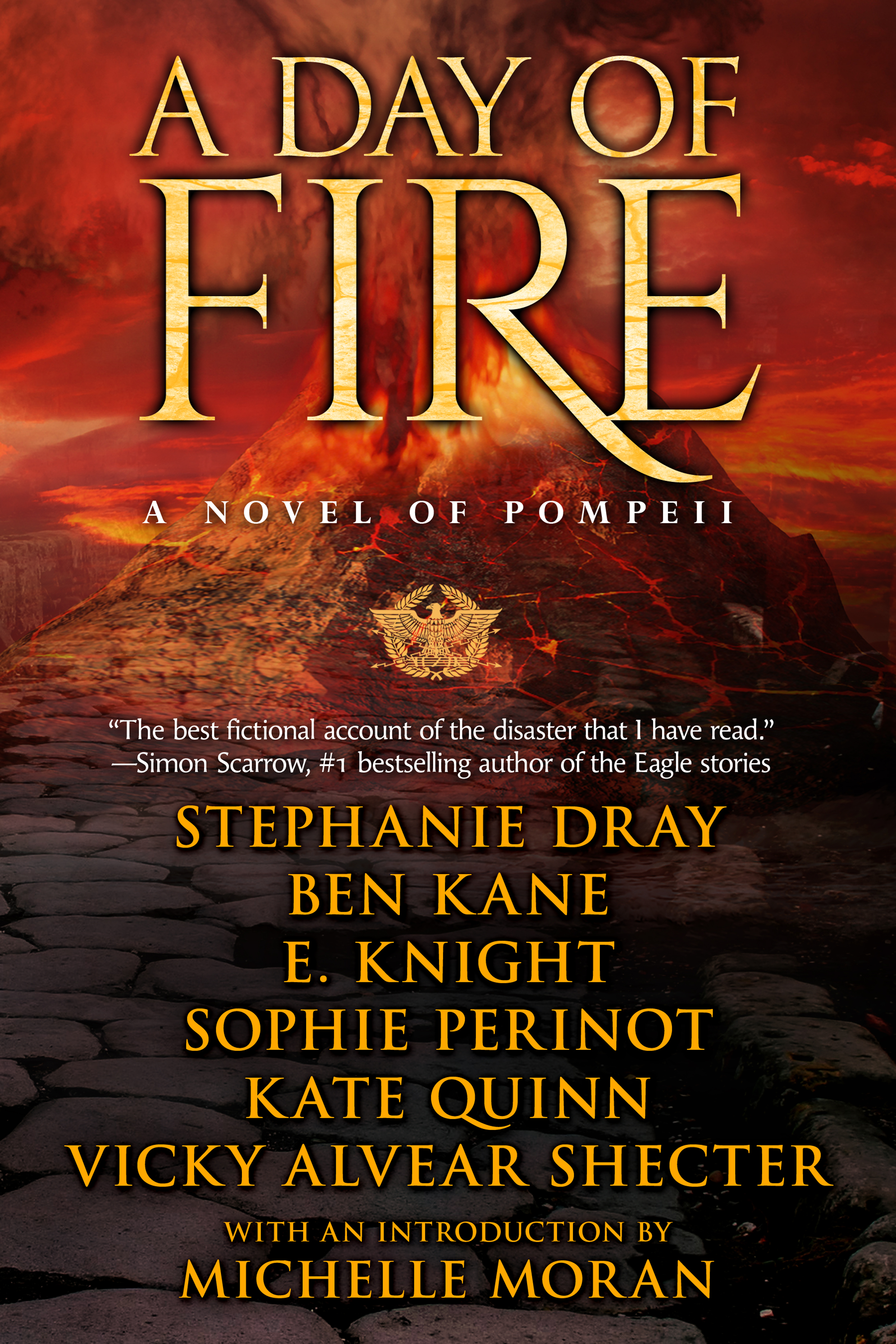 Pompeii was a lively resort flourishing in the shadow of Mount Vesuvius at the height of the Roman Empire. When Vesuvius erupted in an explosion of flame and ash, the entire town would be destroyed. Some of its citizens died in the chaos, some escaped the mountain's wrath . . . and these are their stories:
A boy loses his innocence in Pompeii's flourishing streets.
An heiress dreads her wedding day, not knowing it will be swallowed by fire.
An ex-legionary stakes his entire future on a gladiator bout destined never to be finished.
A crippled senator welcomes death, until a tomboy on horseback comes to his rescue.
A young mother faces an impossible choice for her unborn child as the ash falls.
A priestess and a whore seek redemption and resurrection as the town is buried.
Six authors bring to life overlapping stories of patricians and slaves, warriors and politicians, villains and heroes who cross each others' path during Pompeii's fiery end. But who will escape, and who will be buried for eternity?
More info →