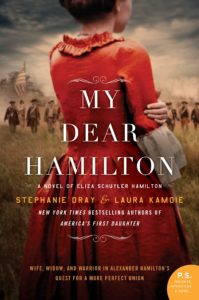 Woo hoo! At long last the day has finally come, and My Dear Hamilton is out into the world. This labor of love took more than two years, seven thousand letters, and two research road trips to Revolutionary Era sites to bring to fruition. And we couldn't be happier to share it with the world.
Repeatedly listed as one of the most anticipated reads of the year by outlets like Bookbub and The Coil, My Dear Hamilton is making a splash with great reviews from Booklist, RT and TV morning shows. We're so proud!
More exciting news: we're also leaving on tour today. Come on out and see us at one of our launch events this month.
P.S. if you order this week, you can still get a free book of bonus content here: https://buff.ly/2G6VeLE
More about the book
From the New York Times bestselling authors of America's First Daughter comes the epic story of Eliza Schuyler Hamilton—a revolutionary woman who, like her new nation, struggled to define herself in the wake of war, betrayal, and tragedy. Haunting, moving, and beautifully written, Dray and Kamoie used thousands of letters and original sources to tell Eliza's story as it's never been told before—not just as the wronged wife at the center of a political sex scandal—but also as a founding mother who shaped an American legacy in her own right.
A general's daughter…
Coming of age on the perilous frontier of revolutionary New York, Elizabeth Schuyler champions the fight for independence. And when she meets Alexander Hamilton, Washington's penniless but passionate aide-de-camp, she's captivated by the young officer's charisma and brilliance. They fall in love, despite Hamilton's bastard birth and the uncertainties of war.
A founding father's wife…
But the union they create—in their marriage and the new nation—is far from perfect. From glittering inaugural balls to bloody street riots, the Hamiltons are at the center of it all—including the political treachery of America's first sex scandal, which forces Eliza to struggle through heartbreak and betrayal to find forgiveness.
The last surviving light of the Revolution…
When a duel destroys Eliza's hard-won peace, the grieving widow fights her husband's enemies to preserve Alexander's legacy. But long-buried secrets threaten everything Eliza believes about her marriage and her own legacy. Questioning her tireless devotion to the man and country that have broken her heart, she's left  with one last battle—to understand the flawed man she married and imperfect union he could never have created without her…
Buy it now: Amazon | B&N | iBooks | Kobo 
About the Authors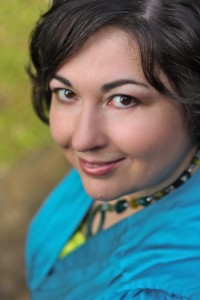 STEPHANIE DRAY is a New York Times, Wall Street Journal & USA Today bestselling author of historical women's fiction. Her award-winning work has been translated into eight languages and tops lists for the most anticipated reads of the year. Before she became a novelist, she was a lawyer and a teacher. Now she lives near the nation's capital with her husband, cats, and history books.
Newsletter | Website | Twitter | Facebook
A Wall Street Journal, New York Times and USA Today Bestseller, LAURA KAMOIEhas always been fascinated by the people, stories, and physical presence of the past, which led her to a lifetime of historical and archaeological study and training. She holds a doctoral degree in early American history from The College of William and Mary, published two non-fiction books on early America, and most recently held the position of Associate Professor of History at the U.S. Naval Academy before transitioning to a full-time career writing genre fiction as the New York Times bestselling author, Laura Kaye. Writing America's First Daughter with co-author Stephanie Dray allowed her the exciting opportunity to combine her love of history with her passion for storytelling. Laura lives among the colonial charm of Annapolis, Maryland with her husband and two daughters.
Website | Twitter | Facebook | Instagram | Newsletter
Together, Stephanie and Laura are now working on a novel of the French Revolution!