Contact Stephanie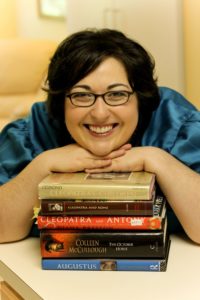 Oh yay! I love to hear from folks and can't wait to get your email.
If you're writing to ask me to visit or speak to one of your book clubs or gatherings, please check my fee schedule and availability. (I often speak or video chat for free as time allows!)
If you're an author looking for an endorsement quote, please check my FAQ, then submit inquiries to my agent, Kevan Lyon of the Marsal Lyon Literary Agency.
Meanwhile, inquiries about subsidiary rights of Stephanie's work should be directed to: Marsal Lyon Literary Agency LLC, PMB 121, 665 San Rodolfo Dr. 124, Solana Beach, CA 92075, Kevan@MarsalLyonLiteraryAgency dot com
All other inquiries can be submitted using this form.
Privacy
StephanieDray.com will never sell or share your info with anyone… period.