Suppose a part of Ancient Rome survived?
My writing friend Alison Morton explores just this. In her alternate thriller world, her 21st century Praetorian heroines survive kidnapping, betrayal and a vicious nemesis while using their Roman toughness and determination to save their beloved country. Too bad their love lives don't run so smoothly…
How did Roma Nova come about?
In AD 395 Christian Roman emperor Theodosius was persecuting anybody who wouldn't convert. A group of pagan senators and their families, retainers and friends trekked north, escaping from Italy and founded a their own colony in the mountains. As men fought to defend the new colony in unstable, dangerous times, women took over the social, political and economic roles. In the end, daughters as well as sons had to put on armor and carry weapons to defend their homeland and their way of life. Fighting danger side by side with brothers and fathers reinforced women's roles and status. Over the next sixteen centuries they became leaders in all parts of Roma Novan life.
In the 21st century, our heroines continue to serve the state, echoing Roman Republican virtues, speaking Latin and responding 'robustly' to challenges. And they always have the choice in their emotional life, marrying or not, but always pursuing their passions.
Alison has written four thrillers against this background – INCEPTIO,
PERFIDITAS, SUCCESSIO and AURELIA – and she tells me the fifth, INSURRECTIO, will be out in spring. The fans can't wait! And I'm dying to read this myself.
In the meantime, the Roma Nova box set is out this month and contains the first three – nearly a thousand pages of action adventure and alternative historical thrills in three books with 140 five star reviews on Amazon between them.
INCEPTIO – the beginning: New Yorker Karen Brown is thrown into a new life in mysterious Roma Nova and fights to stay alive with a killer hunting her…
"Breathtaking action, suspense, political intrigue" – Russell Whitfield
"Grips like a vice.  Excellent pace, great dialogue and concept." – Adrian Magson
PERFIDITAS – betrayal: Six years on, where betrayal and rebellion are in the air, threatening to topple Roma Nova and ruin Carina's life.
"Sassy, intriguing, page-turning … Roma Nova is a fascinating, exotic world" –
Simon Scarrow
SUCCESSIO – the next generation: A mistake from the past threatens to destroy Roma Nova's next generation.
"I thoroughly enjoyed this classy thriller, the third in Morton's epic series set in
Roma Nova."?– Caroline Sanderson in The Bookseller
Historical Novel Society indie Editor's Choice Autumn 2014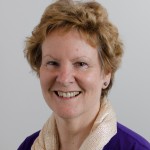 About Alison
Even before she pulled on her first set of fatigues, Alison Morton was fascinated by the idea of women soldiers. Brought up by a feminist mother and an ex-military father, it never occurred to her that women couldn't serve their country in the armed forces. Everybody in her family had done time in uniform and in theatre – regular and reserve – all over the globe. She even wrote her history masters' dissertation on women military!
Alison joined a special communications regiment and left as a captain, having done all sorts of interesting and exciting things no civilian would ever know or see. Or that she can talk about, even now… But something else fuels her writing… Fascinated by the mosaics at Ampurias (Spain), at their creation by the complex, power and value-driven Roman civilization, she started wondering what a modern Roman society would be like if run by strong women. Now, she lives in France with her husband and writes Roman-themed alternate history thrillers with tough heroines.