Hey readers! Today I'm taking part in Historical Snippet Sunday. Here's a six sentence teaser from my latest work, DAUGHTERS OF THE NILE which is now available for pre-order:
I will never see my mother's Egypt again, I think. The closest I will ever come to touching my native soil is to bathe in the same sea of green that caresses its shores. So, each morning, I go down to the water where the frothing waves tumble over themselves and the brine-scented spray leaves salty kisses upon my cheeks. Squinting into the brightness, I might imagine the lighthouse gleaming white in the harbor is a far-off vision of the Pharos of Alexandria. But the breeze that sweeps over the forest of ships' masts reminds me that this is my kingdom of Mauretania. This wind carries with it no song of the Nile, but the melodic voices of my Berber fishermen, singing as they haul in their nets.
Hope you enjoyed that. Please check out the FB pages of these other historical authors today to see the snippets they're offering!
As an author of historical fiction, it's my job to bring to life the ancient world using words. An evocative detail here or there, placed perfectly to help you see the way Romans lived in your mind's eye. But this little video has truly humbled me, because there is simply no substitute for actually seeing it with your real eyes.
Cleopatra Selene would have almost certainly made port in Ostia many times in the course of her life. This bit of reconstruction is after her time, but it's still worth every minute!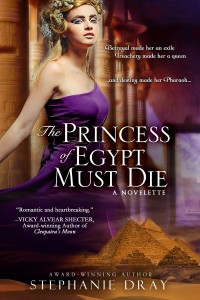 This came as a surprise to me because Amazon doesn't usually price-match until a book is up on all major sites, but who am I to argue? For those of you who haven't yet downloaded this YA novelette about Queen Arsinoe II of Egypt, now's your chance to grab it for free–and I'd love for you to do it even if you've already read it in the Eternal Spring Anthology, because now you get the fancy new cover to go with it.
Last time I looked it was #23 on the historical fiction list. I'd love for it to hit #1!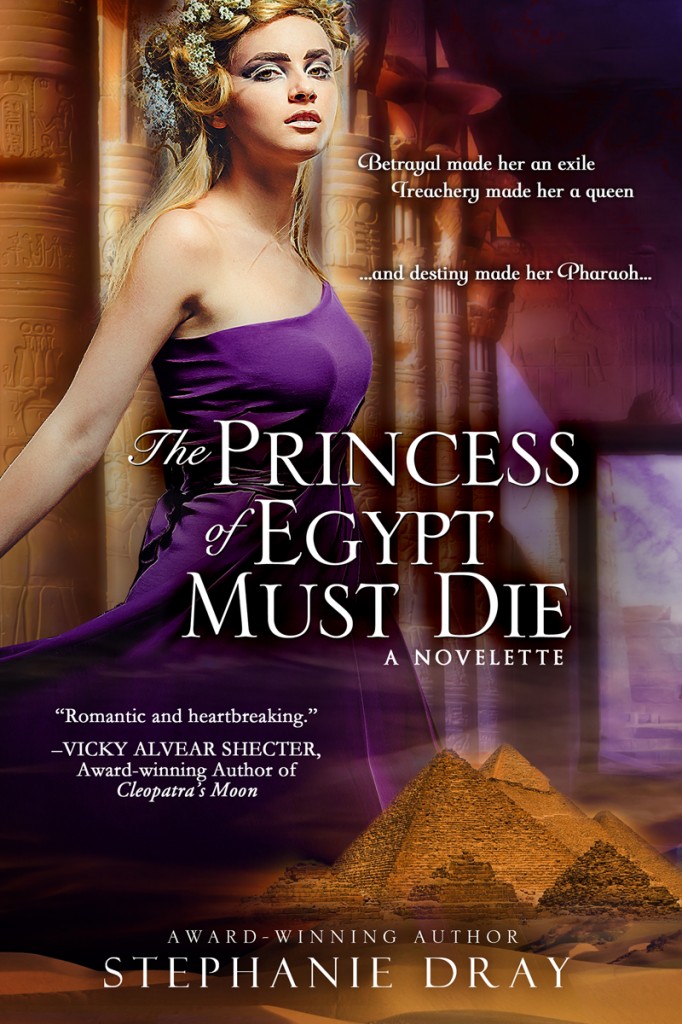 I'm very pleased to announce that my short novelette about Queen Arsinoe II of Egypt is now available as its own e-book on Amazon and other digital distributors. I couldn't be more pleased with the cover, which was designed with young adult audiences in mind and meant to coordinate with the covers of Lily of the Nile and Song of the Nile.
Arsinoe II was a Macedonian princess. Chances are good that she was very fair-haired. Purple was the most royal color in the ancient world. And, of course, the pyramids were already ancient in her time. I warn that while the style of this novel is simpler and more innocent than my other books, it's still a Stephanie Dray story, so you can expect it to weigh pretty heavily upon your emotions.
Lots of readers have expressed a desire for me to turn this into the prologue to a full-length novel about Arsinoe's life and that's certainly something I'm taking under consideration while I finish that other novel about that other Ptolemaic Queen, Cleopatra Selene. Daughters of the Nile should be out this coming year and I am very excited for readers to learn the whole story of her extraordinary life.
The Nile is a river in Egypt that empties into the Mediterranean. Its source, though hotly debated in ancient times and incorrectly theorized by King Juba II to be in ancient Mauretania, is actually (mostly) in Ethiopia. The river flows north.
Consequently, when traveling from Alexandria on a river barge into deeper parts of Egypt, one would be traveling upstream. Not down.
Unfortunately, I have always thought of traveling south as down. My use of this colloquialism is totally untenable as pertains to river travel. In this case, because the Nile flows the other way, no experienced river barge traveler would ever phrase it this way. And certainly not one from Egypt, where 'Upper Egypt' was often considered its own land.
Nevertheless, I wrote of going down the river in Lily of the Nile and probably in Song of the Nile as well, though I have not yet checked. It will be corrected in the third and final book of the Nile series. In the meantime, it's another thing to file in my blooper's section.