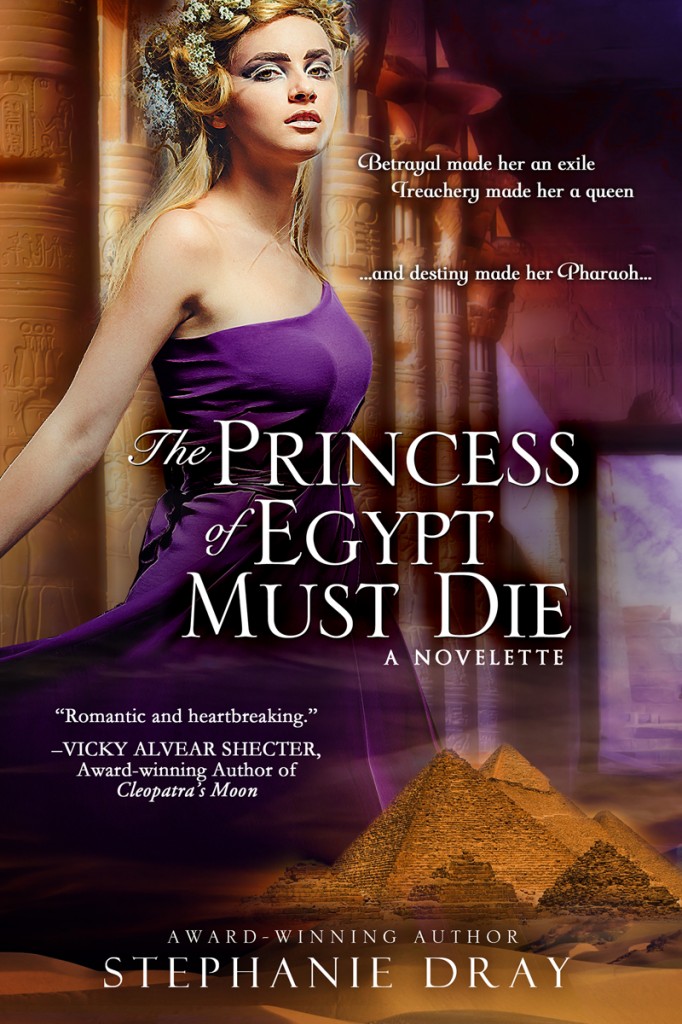 I'm very pleased to announce that my short novelette about Queen Arsinoe II of Egypt is now available as its own e-book on Amazon and other digital distributors. I couldn't be more pleased with the cover, which was designed with young adult audiences in mind and meant to coordinate with the covers of Lily of the Nile and Song of the Nile.
Arsinoe II was a Macedonian princess. Chances are good that she was very fair-haired. Purple was the most royal color in the ancient world. And, of course, the pyramids were already ancient in her time. I warn that while the style of this novel is simpler and more innocent than my other books, it's still a Stephanie Dray story, so you can expect it to weigh pretty heavily upon your emotions.
Lots of readers have expressed a desire for me to turn this into the prologue to a full-length novel about Arsinoe's life and that's certainly something I'm taking under consideration while I finish that other novel about that other Ptolemaic Queen, Cleopatra Selene. Daughters of the Nile should be out this coming year and I am very excited for readers to learn the whole story of her extraordinary life.