I loved this book (and this whole series)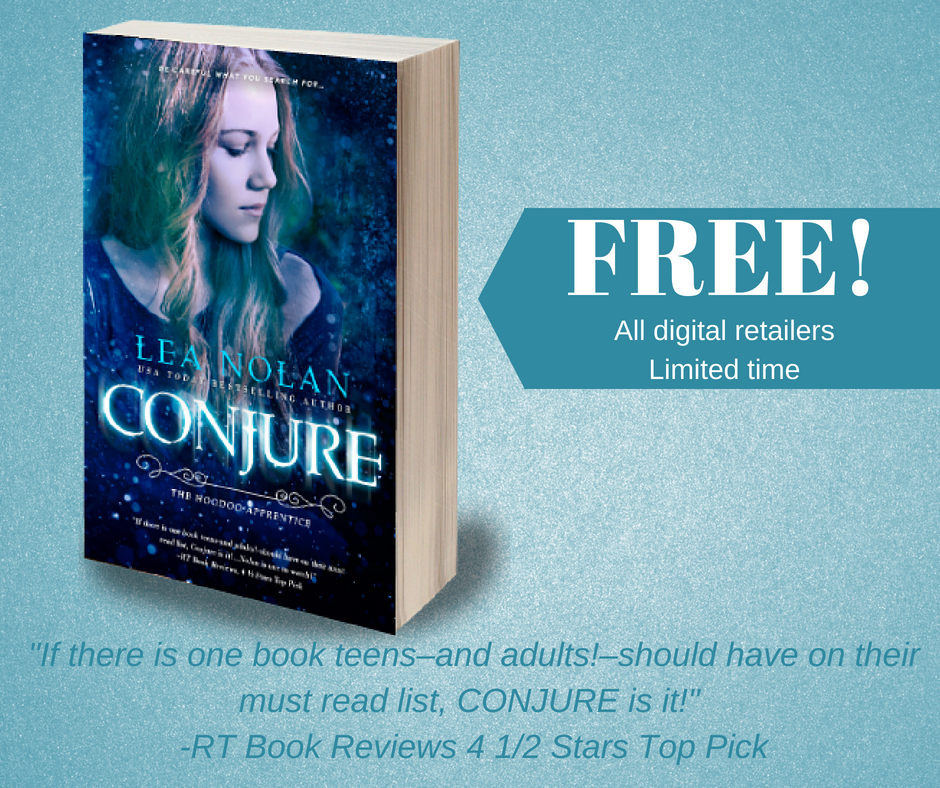 by Lea Nolan, but don't just take my word for it. The reviews are stellar.
"If there is one book teens-and adults!-should have on their must read list, Conjure is it! Nolan is one to watch!"—RT Book Reviews, 4 ½ Stars Top Pick
"Exciting, dangerous, adventurous—everything we want from a good book." —Teen Librarian Toolbox
"Equal parts fun and creepy, with enough paranormal elements to delight the horror lover in me, CONJURE puts a fresh spin on YA paranormal."—Fresh Fiction
CONJURE is **FREE** for a limited time! Grab your copy while you can!
Amazon: https://buff.ly/2M68g2e
Barnes and Noble: https://buff.ly/2nllHN5
Kobo: https://buff.ly/2vQixVt
iBooks: https://buff.ly/2vJNRVQ
Amazon Canada: https://buff.ly/2vKb1LC
Amazon UK: https://amzn.to/2vQSHAu
Amazon Australia: https://amzn.to/2KFcXdX
Amazon France: https://amzn.to/2KCw48p
~~~~~
Emma Guthrie expects this summer to be like any other in the South Carolina Lowcountry—hot and steamy with plenty of beach time alongside her best friend and secret crush, Cooper Beaumont, and Emma's ever-present twin brother, Jack. But then a mysterious eighteenth-century message in a bottle surfaces, revealing a hidden pirate bounty. Lured by the adventure, the trio discovers the treasure and unwittingly unleashes an ancient Gullah curse that attacks Jack with the wicked flesh-eating Creep and promises to steal Cooper's soul on his approaching sixteenth birthday.
But when a strange girl bent on revenge appears, demon dogs become a threat, and Jack turns into a walking skeleton; Emma has no choice but to learn hoodoo magic to undo the hex, all before the last days of summer—and her friends—are lost forever.

Copyright secured by Digiprove © 2018