Holiday Surprise: The Princess of Egypt Must Die now Free on Amazon!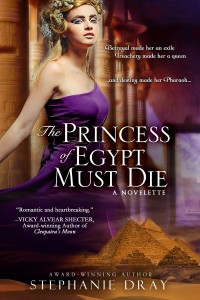 This came as a surprise to me because Amazon doesn't usually price-match until a book is up on all major sites, but who am I to argue? For those of you who haven't yet downloaded this YA novelette about Queen Arsinoe II of Egypt, now's your chance to grab it for free–and I'd love for you to do it even if you've already read it in the Eternal Spring Anthology, because now you get the fancy new cover to go with it.
Last time I looked it was #23 on the historical fiction list. I'd love for it to hit #1!